New Head Chef, for the Harbour Room Restaurant at the Pomme d'Or Hotel
Publish date: 24 Feb 2022
The Harbour Room Restaurant at the Pomme d'Or Hotel is an elegant, relaxed restaurant, with magnificent views across Liberation Square to the marina. It's a light and airy space with large, panoramic windows framing the view of St. Helier's bustling streets by day, and the magical harbour lights in the evening.
Our reputation is an accolade to the highly skilled, dedicated and talented chefs who proudly lead our eateries here at the 'Pomme'. As well as being steeped in traditional values, we are also embracers of the multicultural influence of our incredibly gifted international team, who have found their home at the Pomme d'Or Hotel from all corners of the globe to share their culinary expertise and provide our guests with a unique taste experience.
This year we are delighted to introduce Arindam Mallick, who joins us as our new Head Chef. Born in Kolkata, India, Arindam has worked in the hotel industry for more than 21 years. There is no denying that he is a well-travelled and highly experienced chef, with past positions across Asia, Europe, Africa and Oceania. Arindam is extremely passionate about cooking and loves working alongside his kitchen and operations teams to create new exciting menus for his guests to try. He is striving to inject an Indian flair to our menus over the coming months, and is particularly excited to announce our brand new 'Flavours of Asia Friday's'.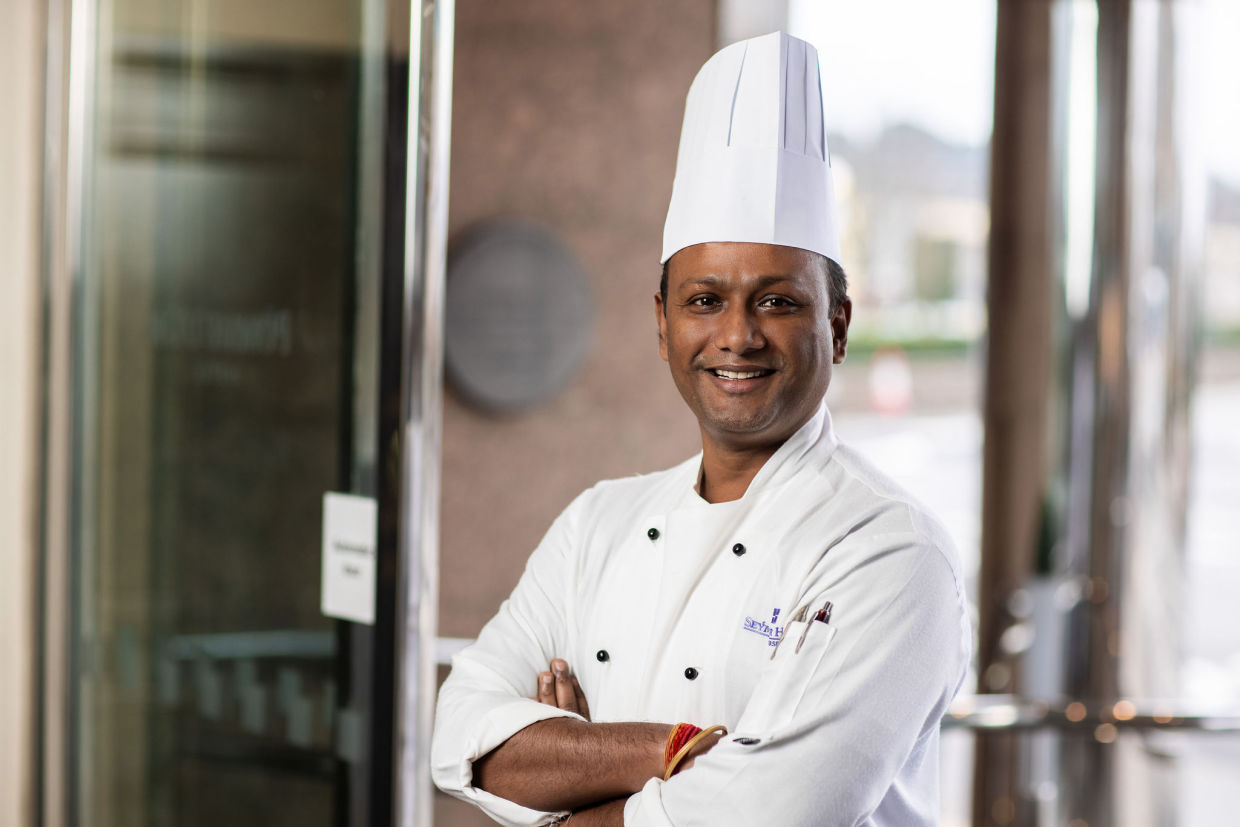 From Friday 18 February we're introducing our new and exciting themed evening to our Harbour Room Restaurant. Experience a taste of every corner of Asian cuisine at our Flavours of Asia Friday's!
Our team of talented chefs will prepare delicious authentic dishes packed with flavours from North Africa to the sub-continent and from Indonesia to Thailand. From thick, rich and velvety curries to tender cooked meats and vegetables, our chefs have created a stunning selection of mouth-watering dishes. Whether you're crazy about curries or are keen for a kebab, there's something for everyone with plenty of choice for vegetarians. Don't worry if the heat's getting to you, we'll have a great selection of refreshing beers and wines available to enjoy with each dish.
Every Friday – three courses from just £32.00pp.
Book your table on + 44 (0) 1534 880110.