Tourism's Contribution to Jersey.
Over a quarter of a billion pounds were spent on the island.
Visitors to Jersey
438,200 overnight stays
14M pounds in GST generated by visitors
Heritage & Nature
Jersey visitors contribute towards local charities who are devoted to looking after our environment and heritage.
Accommodation
Over 9,000 registered tourism bed spaces in hotels, guest houses, self-catering, hostels and campsites.
Attractions & Activities
Over 100 attractions and activities make Jersey...
Food & Drink
Tourism supports 540 food and drink establishments for locals and visitors to tuck into a serving of island life.
Connectivity
Visitors support the viability of year-round...
News
Latest News
Explore the latest news in Jersey, from impacts on our tourism economy, news from our industry partners and more.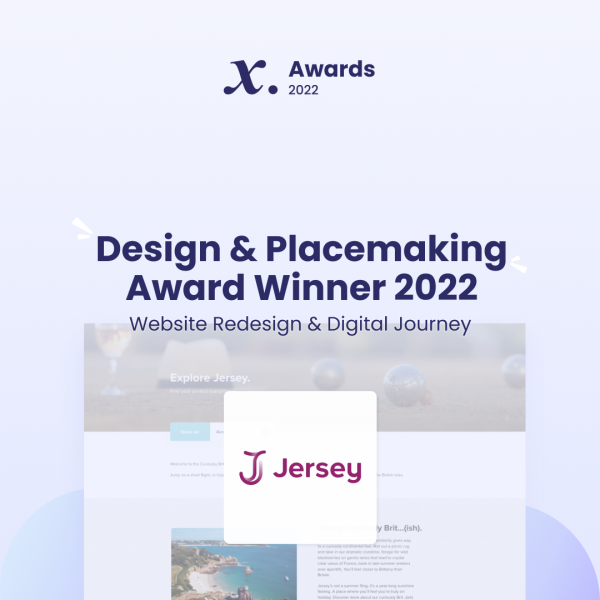 Digital Tourism Think Tank
Most Recent Award
Our website redesign of Jersey.com and it's digital experience created in partnership with Switch Digital, won the X. Award 2022 for 'Design & Placemaking' from the Digital Tourism Think Tank.
The judging panel commented that Visit Jersey's submission was "a clear example of a small destination punching above its weight."