Accessible tourism benefits everyone, it's all about people and places. Accessible tourism is the ongoing endeavour to ensure tourist destinations, products and services are accessible to all people, regardless of their physical limitations, disabilities or age. As well as a social responsibility, there is a compelling business case for making Jersey's tourism industry more accessible. Prioritise accessibility in your business with the toolkit and talk to other tourism businesses and attractions to share information, pool resources and identify opportunities for cross-promotion.
The toolkit is the first of its kind for the Jersey tourism industry and aims to:
Raise awareness of accessibility
Provide support for the representative industry partners to become more accessible and inclusive
Pay attention to the particular needs of tourism businesses, i.e. accommodation, attractions, retail, events and hospitality
Jersey now has a Disability Strategy, and Disability Discrimination Legislation came into force on 01 September 2018. Requirements to make reasonable adjustments will not come into force until 01 September 2020. Businesses need not wait until the implementation of the law in 2020 to make the necessary implementations. The rest of this law is now in place. Jersey's new Disability Strategy and Discrimination Legislation exist to prevent discrimination and to promote the equality and wellbeing of disabled people in Jersey, both locals and visitors alike. This includes being able to access public buildings and we hope that this industry toolkit will help local tourism businesses 'gear up' for these legal changes.
The toolkit concentrates on recommendations that can be accomplished at little, or no cost, and it's often these smaller changes that have the biggest impact. Tourism businesses with improved accessibility appeal to a wider range of visitors. It's not just disabled visitors who benefit, it's families, older people, practically all your visitors in one way or another. The biggest gaps in the information provided by a lot of business properties is what 'access' really means. They say they are disabled friendly, but do they really know what this means? Access means different things to different people with disabilities. Some businesses can find disability changes a bit intimidating and are daunted by what they think they must do.
Our understanding of disability tends to leap to extremes, and whilst they are important and shouldn't be ignored, it's easy to stereotype. Only 8% of disabled people use a wheelchair, so it's not always about door widths, ramps and lifts. Far more people are partially sighted than blind. Far more people have a hearing impairment than are deaf. There is a sizeable, growing and diverse range of travellers with accessibility needs and conditions range from requiring very high levels of support to 'hidden disabilities' that require support in less obvious ways. Aim to offer a full and inclusive experience for people with autism, their families and carers. People with autism can struggle with everyday life skills that most of us take for granted. Autism is a lifelong developmental condition that affects the way a person communicates with other people and relates to the world around them. Autistic people see, hear and feel the world differently. They often find the world around them overwhelming. People with autism may also experience over or under sensitivity to sounds, touch, tastes, smells, light or colours. If you need advice please contact Autism Jersey, they also offer talks and training to staff to increase the understanding of autism at Autism Jersey.
All parts of the tourism industry have a role to play to increase access to Jersey's tourism offer. You can use this toolkit to:
Increase your knowledge about the market for accessible tourism
Identify barriers, gaps and areas of improvement
Develop strategies to incorporate access into your core business
Improve and better target the marketing and promotion of your business
What the disabled traveller looks for when planning a trip
Travellers with a disability share many characteristics with the broader traveller population, they are just customers with specific accessibility requirements. Most are looking for a warm welcome and accurate information rather than a completely accessible physical environment. Many of the key tools they use in the travel decision making are the same. However, the need to be forearmed with knowledge on accessibility is heightened for disabled travellers. Internet search is the number one tool used by travellers with and without a disability when purchasing travel services, with wordof-mouth second. Reconnection and unwinding are core needs for most travellers, and this is just as true for travellers with a disability.
Although travellers with a disability do slightly fewer activities, many of the experiences they participate in matched those of the broader traveller population:
Eating out
Visits to the beach
Nature and cultural experiences
Overall, they tended to stay in the same types of accommodation and visit the same destinations as the broader population.
Great for Business – beneficial for everybody
Why make your business more accessible? If you are accessible you will:
Exceed visitor expectations
Meet your obligations under the new Disability Discrimination Legislation and Regulations
Support the promotion of equality and diversity in the island
Grow your market.
Improving access to your tourism business will enable you to tap into a large and growing market.
The UK is Jersey's core market and one in five of the UK population is disabled
It is estimated that by 2025 more than a third of the UK's population will be over 55
People are living longer and staying active until much later in life, so making your business more inclusive you are future proofing your livelihood
Ageing population in both volume and longer life expectancy is expected to lead to greater domestic tourism market for accessible travel
29% of our holiday visitors are aged 65 or older, so will be most likely to benefit from facilities that support those with mobility or sensory needs
Disabled people tend to stay longer and spend more than average.
Despite the similarities to the general population mentioned earlier, there were some important differences and specific needs. Travellers with disabilities have a strong tendency to manage the stresses and uncertainties of travel by returning to destinations they know well. Consequently, they appear to have a higher incidence of repeat visitation and are loyal customers.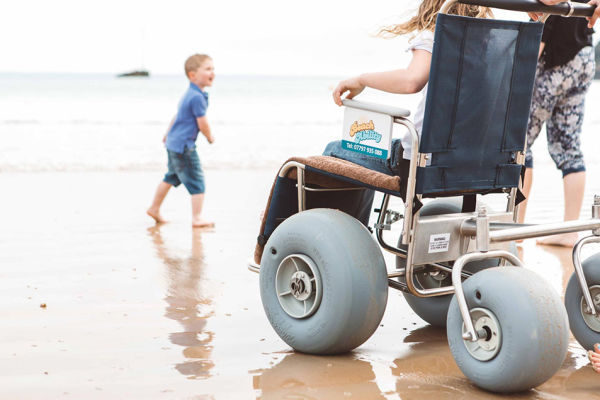 Join the conversation #theislandbreak
Jersey Disability Strategy
The Jersey Disability Strategy provides a single focus for change to improve the lives of islanders and visitors to Jersey. Combined with the introduction of Disability Discrimination Legislation, the strategy aims to become a powerful tool to promote equality, and work towards the elimination of discrimination. Visit Gov.je for full details.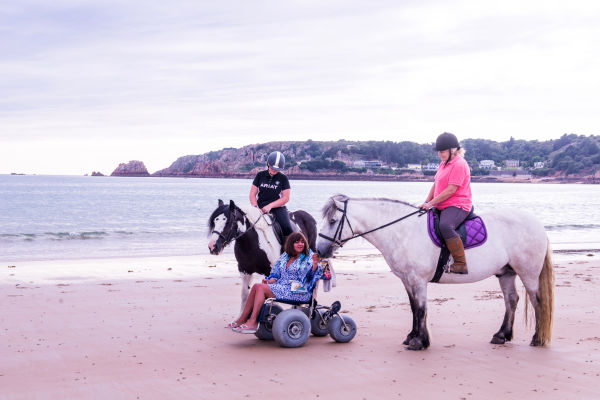 Join the conversation #theislandbreak
Not all disabilities are visible
Most people think of mobility issues when asked about disabilities, but not everyone has a disability that is physically noticeable e.g. asthma, diabetes, mental health conditions sensory impairments – there are many forms of disability that you need to consider when trying to make your business more accessible.
Why not start with a brainstorming session with your staff to examine the range of needs your organisation should be acknowledging and come up with some inexpensive 'quick wins' as a first step. For example, vibrating alarm clocks for people with a hearing impairment or a walking stick holder at the reception desk. Remember older people, parents with prams and others will benefit from improved access. You will be surprised who else will benefit from a flexible and proactive approach to access.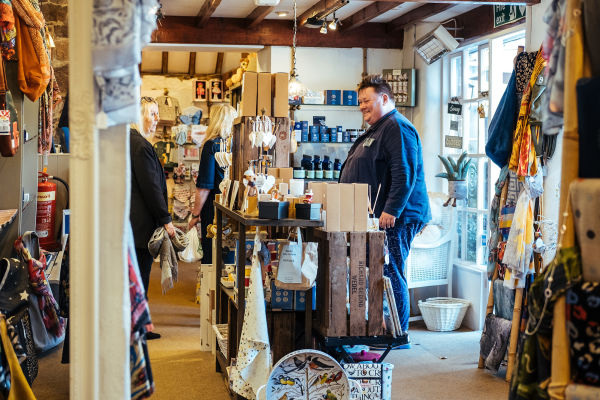 Join the conversation #theislandbreak
What is preventing people from accessing your business?
There are common barriers which can make it difficult, impossible or less likely for people to use your business. Removing these barriers will improve access to your tourism business:
Barriers to the physical environment such as steps, narrow or crowded spaces
Barriers to information such as text that is difficult to read, information that is hard to understand or publications only available in limited formats. For example, brochures may use a small font. People with a hearing impairment won't be able to follow video clips unless they have captions
Barriers to communication such as a limited range of options for people to contact your business, or lack of awareness about how to communicate effectively with some customers. For example, only providing a phone number or relying exclusively on websites to promote your business
Barriers as a result of negative or discriminatory attitudes, for example making assumptions about people's abilities
Braille hotel factsheets available at reception
Hearing loops available at reception desk
Gluten and lactose-free bread available upon request
Promote any concessions for disabled customers
Provide twin or zip & link beds in designated rooms
Walking stick holder at reception
Portable hearing loops available for meetings
Information in large print
Appoint an Accessibility Champion and encourage accessibility ambassadors
Provide accessible ways for disabled customers to give feedback
Meeting rooms without carpets
Vibrating alarm clocks that also signal a fire alarm
Promotional video with subtitles
Accessible downstairs toilet
Train all customer facing staff in disability awareness
Wet rooms rather than baths in designated accessible rooms
Ensure you website meets accessibility standards
Attracting Visitors In The First Instance 
Market Your Accessibility
Booking & Enquiry Process
A common complaint among disabled travellers, their friends and their families is that they have a strong desire to travel, but they can't find accurate and reliable information in order to take action and make a booking.
Information, Advice & Knowledge
Offer Various Booking Arrangements
Take the stress out of travel
Many disabled people need to plan travel well in advance, especially those with limited mobility, to ensure their needs are met and you can help your customers by providing useful information before arriving in Jersey.
Develop a dedicated section on your website providing links to all on-island travel companies and information on their accessibility. Or link through to our Accessible Jersey page on Jersey.com.
Using your local knowledge to take the stress out of your visitors travel plans is great customer service. So once booked, why not send a follow-up email with helpful information, view these helpful suggestions:
Display your full address and prominent postcode for Sat Nav and online route planners
Clear instructions of how to find you when travelling by car or taxi
Distance and direction from both the airport and the harbour to your business
Links to Liberty Bus websites and timetables with relevant access information
Contact details of on-island taxi service that provide accessible vehicles
Up to date information on Blue Badge parking near your facility, or details on your parking facilities
Arrival
Provide the best possible service. The attitude and behaviour of your staff are critical to the visitor experience. We all know the saying 'you don't get a second chance to make a first impression'. It's time to deliver on your promises.
Improve Access In Eating Areas
Time to go home
Leave a lasting impression
Hopefully all went well for your visitors, they had a great time and are sad to be leaving (but hopefully considering booking for next year!). But for those who find travel difficult, the stress might be building. Offer flexible arrangements for check out:
If visitors want to leave early, can you offer a morning alarm call, flexible breakfast arrangements, pre-booked taxi?
If later, can you consider a flexible check out time or offer a secure storage area for luggage?
Secure Feedback
When thanking visitors for their custom, ask for their feedback. This is the best opportunity to learn more about your visitors and their thoughts on how accessible your facility really is. Your visitors will have gone to lots of places and may pass on some useful tips picked up elsewhere:
Review evaluation forms – do you ask what could have made their visit more enjoyable?
Consider more creative or quick ways of asking for feedback i.e. TripAdvisor or disability specific travel advisory websites
Encourage staff to ask customers about their visit and to write down and record feedback. Remember to keep copies and review the feedback you receive. Are people suggesting the same improvements?
Make a record of any visitor preferences or specific requirements and ask to keep their details on record so that you can keep in touch
Let visitors know about any changes you have made as a result of their feedback. Shout about it on social media – tell them!
Stay in touch
Your customer is back at home. If all has gone well they should be feeling content, happy and nostalgic as they reminisce to friends, colleagues and family.
Keep reviewing
From time to time, undertake more in-depth research with visitors to help inform future plans and test out new ideas. Research doesn't have to be expensive.
When you undertake research consider:
Including a range of people – families, older and disabled people. Approach local access groups and organisations run by disabled people
Using a range of mechanisms to allow the widest range of people to participate i.e. email, telephone, face-to-face
Review your complaints processes to check whether they are accessible i.e. do you provide a range of contact methods for complaints and is information about complaints available in large print?
Regularly test any accessible equipment you've purchased and keep training topped up
Do one thing today
Develop an action plan of simple changes. Take one new idea from each stage of the journey each month and if you have other people working for you, involve them.
If you make an adjustment to your premises, menu, accessibility, bathrooms, ramps etc make sure to let your customers know on your website or marketing material with the use of pictures, text and video.
However, there is substantial opportunity to better utilise existing assets to meet the needs of those with mobility issues i.e. hotel rooms could have more categories beyond the standard 'fully accessible'.