Welcome to the island break.
In partnership with the Jersey Hospitality Association, Visit Jersey launched the Team Jersey Staff Pass, an exciting initiative open to tourism and hospitality staff in Jersey, to inspire you to discover the island break, and share your experience with visitors and our island.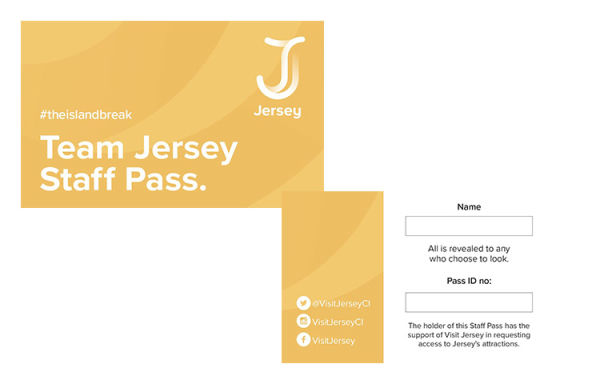 Inspire our visitors.
It's your pride and passion for the island which will inspire our visitors to be Jersey's biggest ambassadors. Jersey has a wealth of tourist attractions and activities waiting to be discovered. The pass will give seasonal staff, one-time FREE access to each of the island's fascinating points of interest. These include the famous Jersey War Tunnels, imposing castles and unique museums. Outdoor explorers will be spoilt for choice in the Jersey National Park and there's plenty of activities to experience from coastal SUP-ing to RIB trips to the other worldly islands of Les Ecrehous.
You'll enjoy an experience to inspire others. Have fun.
Discover the island break.
Included FREE with the Team Jersey Staff Pass are these attractions and activities.
Please note there are seasonal variations to opening times at individual attractions and activity provider availability. Please check attractions websites and call activity providers before heading out. Subject to availability. Remember to take The Staff Pass and Photo ID with you.
To apply for a Team Jersey Staff Pass contact [email protected] with your name and place of work.
Eric Young Orchid Foundation
Jersey Museum & Art Gallery
Maritime Museum & Occupation Tapestry
The Botanic Gardens at Samares Manor
Pallot Steam Motor & General Museum
Hamptonne Country Life Museum
Suggested Itineraries. Discover the Brit…(ish) side of the Channel.