Keeping up with changes in technology to reach your audience can be a challenge, and that's why we partnered with Digital Jersey to help our industry partners digitally upskill their business and improve their online presence.
Digital that delivers was a five-week training course designed to give support and confidence to industry, to be able to create a strong online presence and stand out profile.
Those who attended the course can find the session information on the Digital Jersey Academy Online Portal. If you were unable to attend the sessions, but would like to know more about the course, please get in touch with [email protected]. If you'd like to know about any upcoming training sessions, sign up to our industry newsletter.
Course details.
The five week course took place during the mornings from 9am to 2pm, with each session including time to ask any specific queries or questions. Industry partners could attend all five sessions, or choose to attend only those relevant to their business and skill set. The five sessions covered:
Google: Creating a standout Google business profile and featuring on Google maps, and using Gmail for business.
Social Media: Understanding the different platforms from Facebook and Instagram to TripAdvisor and Eventbrite, managing your brand presence and managing reviews.
Creating a website: Setting up domains and making a Google site that facilitates booking and payment options.
Paid advertising & SEO: How to get your business showing up top in Google searches through optimisation insights, paid advertising, analytics and social advertising.
GDPR: Key compliance and security measures for your business.
Course feedback.
Of those attendees who gave their feedback, we're thrilled to say that all would highly recommend the course to other local businesses.
Attendees said the they found the courses informative and engaging, pitched specifically at smaller businesses. The course lecturers were knowledgeable, entertaining and approachable – it didn't matter how much or little you knew about having an online presence. Attendees liked the variety of topics covered, that it catered for mixed abilities, that it was informal and free.
If you're interested in any digital training or support, please reach out to us and we'd be delighted to advise you, to help get your business online. You can also use our digital toolkit which contains some key information and step-by-step guides to help get you online and standing out.
Taking the plunge into digital transformation.
We spoke to the team at JP Restaurants to understand their journey through digital transformation, to find out what they did, how they did it, and how it's helped them become the business they are today. Read the case study below from Maddy Jouanny, Customer Experience and Marketing Manager at JP Restaurants.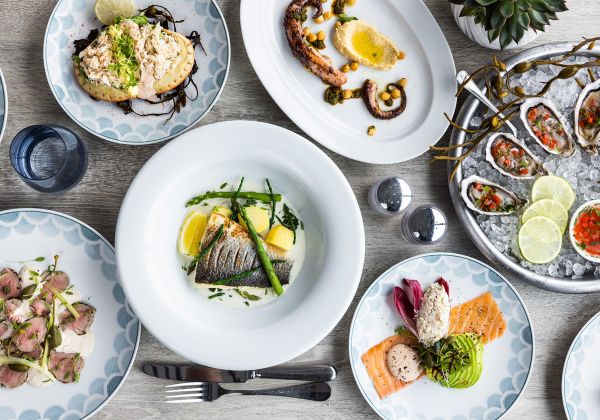 JP Restaurants.
Adapting to changes on our Island, and to changes in consumer tastes and demand, has been a key part of JP Restaurants' journey.
When we bought the business over 75 years ago, nobody ever would have thought that we'd become a restaurant group.
Journey through digital.
The Jersey Pottery ceramics factory, where our business began, was among the Island's top attractions, and business was booming with over a million visitors per year. But that wasn't to last forever. Rising costs, the dawn of the cheap package holiday to southern Europe and further afield, and a decrease in tourist numbers meant that things needed to change.
While visits to the ceramics factory began to decline, the interest in the onsite restaurant remained – and so we decided to expand, eventually transitioning completely from a ceramics business, to a food business.
After our product transformation came our digital transformation: we knew we were now a sustainable business, providing a service that met both local and visitors' needs. But now, the challenge was to manage our food business efficiently: starting with the simple tasks, like managing bookings, all the way through to tracking orders, managing stock, and planning our recipes. While the initial setup, managing integrations and training had its challenges, becoming more digital has allowed us to make things smoother for our guests, have better oversight of our business, and to collect data to better understand our customers.
Understanding booking behaviours is really important to us. Knowing how, when, and why customers book helps us to make the booking experience as easy as possible; allows us to plan, schedule and target our marketing to best drive bookings; and helps us understand differences between certain demographics, and how we can best meet their needs.
We analyse booking data by using telephone number prefixes to assess whether guests are local or visitors, and break this down to consider things like how far in advance most guests book; the most popular table times; average table sizes and the times of day when guests are most likely to be making bookings.
Digital hub and useful tools.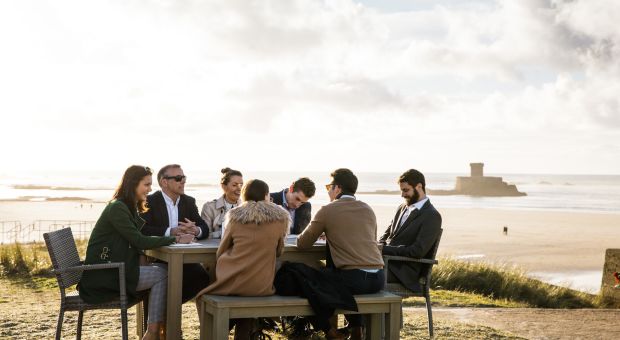 Digital Toolkit
Utilise our toolkits to help optimise your business for the digital world.
Digital Toolkit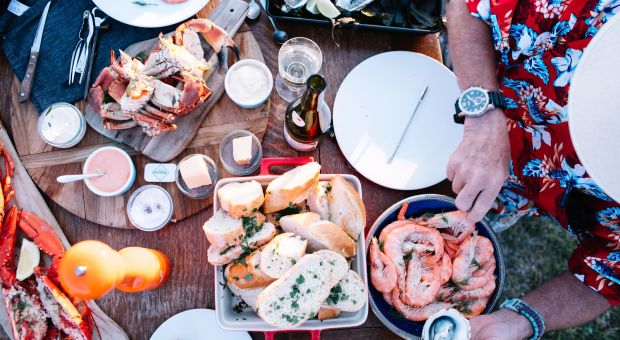 Partner Resources
See the list of industry bodies that can provide your organisation with support and guidance.
Partner Resources