ArtHouse Jersey pop up series 'Newfangled Perspective'
Publish date: 20 Jan 2022
ArtHouse Jersey is delighted to announce the latest in their pop up art exhibition series, this time with artist Sue Kenny. You are invited to 'pop up' to the Greve de Lecq.
Barracks on Saturday 5 & Sunday 6 February between 10:00 and 17:00 to enjoy the art on show in our unique exhibition space.
Sue loves repurposing everyday items, challenging perspectives and working with different textures and colours. Her pieces are large scale and involve working with raw materials including recycled woods, especially Ash, Southern Yellow Pine cubes and old paper and magazines. Her work is hand-styled using natural dyes such as blueberries, turmeric, coffee and chili oil to give the canvas a unique timbre. Sue works with angles and light to offer contouring shadows and intricate textures. Her sculptures are bold, bright and brave. They aim to challenge the idea of modern art using new materials, when in fact the old can be of tremendous value and give a unique, dynamic, perspective.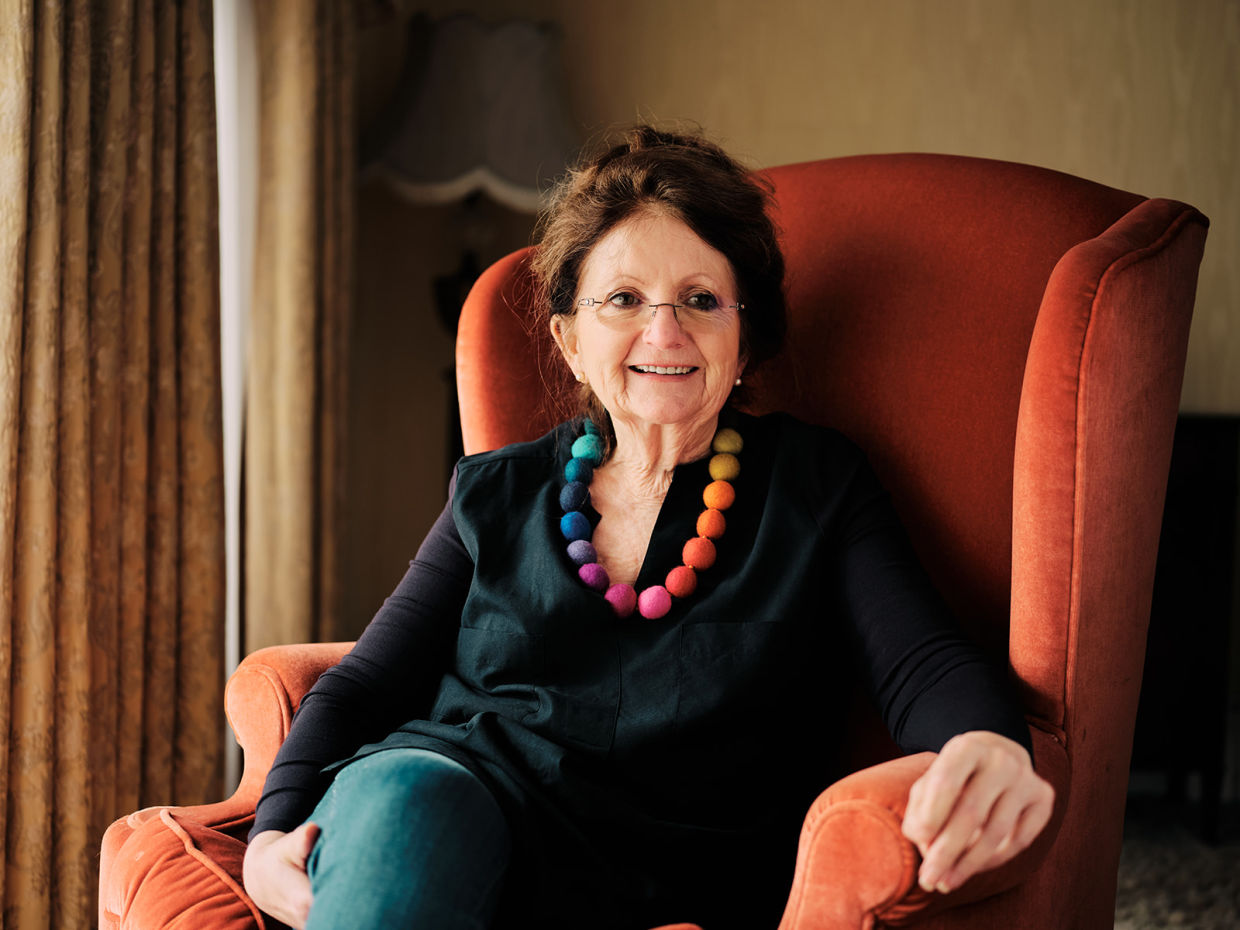 This is Sue's first official exhibition and she is very excited to be taking this leap of faith. Art has always been one of her passions but it is only very recently that she has dedicated time away from her children and business to develop her practice and take it to another level.
Sue Kenny said: "My pieces are not meek or mild, rather I'd like to think that they represent my approach to life. We are living in a time where sustainability, recycling and fundamentally living well are so important. Whilst art can be seen as a luxury to some, I take pride in challenging perspective by carefully crafting these otherwise used materials into projecting a second lease of life. Symbolically, we should not give up on life. We must keep learning, growing, creating in all forms if we wish to experience any sense of life fulfillment. When I was 30 I sailed across the Atlantic with my two young children, so you could say my sense of determination and adventure is channelled into my work. I am honoured and grateful to be working with ArtHouse Jersey for my first pop-up exhibition. This is the start of my next adventure!"
*** PLEASE NOTE There will be no onsite parking but there is parking available two minutes walk away.