ArtHouse Jersey releases Skipton Big Ideas exhibition virtual tour
Publish date: 17 Dec 2021
ArtHouse Jersey is pleased to announce the release of a virtual online tour of their Skipton Big Ideas art exhibition which took place in autumn of this year at St. Helier Town Church. This new digital offering will allow viewers to take a full virtual tour of the exhibition and explore the artworks up-close through their device's screens at home.
The virtual exhibition tour was produced in partnership with local creative agency Snap Design & Digital and coincides with the release of the Skipton Big Ideas highlights film created by Will Robison from Submarine Creative, both of which can be viewed via ArtHouse Jersey's website www.arthousejersey.je.
A virtual tour, Snap says, is similar to Google Street View, but for the interiors of buildings. It allows users to view and explore a digital copy of an environment. In order to produce this Snap took a 3D scan of the space using a specialised camera that employs infrared to capture 3D data. People can experience the virtual exhibition using their computers, tablets, phones, or a VR headset if they have one.
Snap also created an Augmented Reality Application which worked alongside ArtHouse Jersey's Sound of Colour productions. Focusing on the exhibition's themes of sustainability and accessibility, they devised an application aimed at people who were unable to attend a live showing of Akhila Krishnan's projection art piece. The app functions in the same way as the live showings but the user's phone or tablet acts as the lens through which the artwork is seen. Anyone with an iPhone can download 'The Sound of Colour' from the App Store and visit the Town Church to view Akhila's artwork.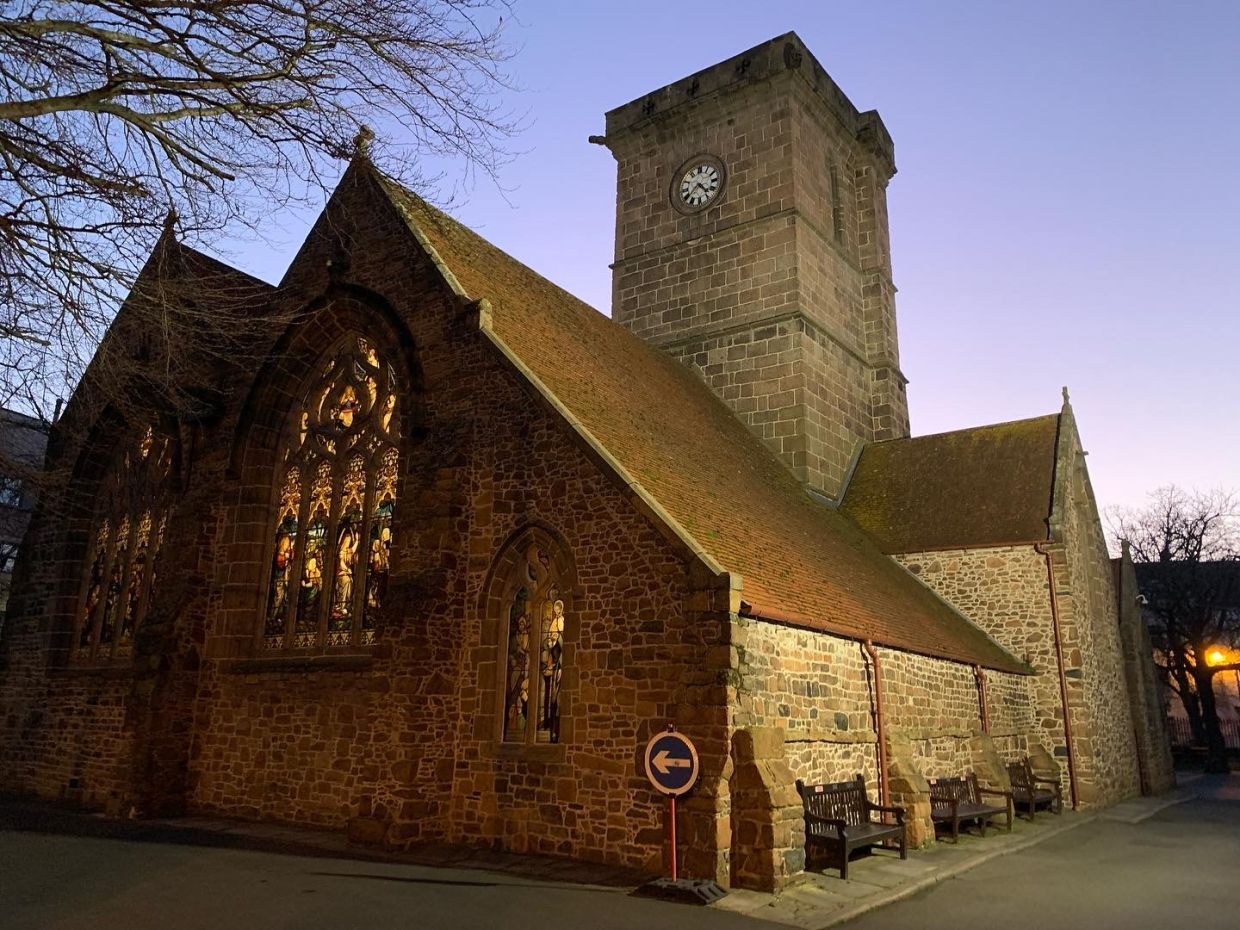 These digital offerings demonstrate how the combination of art and technology can produce exciting results and fresh perspectives from the comfort of people's own home. There are endless exciting possibilities for how these two worlds will interact in the future.
Games & App Developer at Snap Design & Digital, James Howard: "Our love for the arts inspires us to produce unique emerging technology-driven projects that support artists and their creations. Virtual tours drastically increase accessibility to art, allowing people to visit a gallery or exhibition on the other side of the world from their own home, and preserving exhibitions long after they have finished. We hope to partner with them [ArtHouse Jersey] again in future to work on similar projects, whether it be more established uses of VR and AR, or experimental pieces."
Director of ArtHouse Jersey, Tom Dingle: "We were delighted to work alongside Snap to create the virtual reality tour of our flagship exhibition. This kind of innovative offering not only enhances the accessible nature of the fantastic work of so many artists but also allows us to document the exhibition in its entirety for posterity for many years to come. It's our hope that this virtual tour will be enjoyed by those who couldn't attend the exhibition in person, as well as encouraging views from those who would like to revisit and relive Skipton Big Ideas in a fresh format."