Durrell celebrates 50 years of HRH The Princess Royal's patronage with a unique gift
Publish date: 16 Aug 2022
This year marks the 50th anniversary of HRH The Princess Royal becoming Patron of Durrell Wildlife Conservation Trust. To mark the occasion, Durrell is gifting to Her Royal Highness a tortoise sculpture from the much-anticipated Tortoise Takeover art trail, which will take over Jersey next summer.
A small number of artists have been invited by Durrell to submit a design for a giant tortoise sculpture that reflects The Princess's commitment to the Trust over the past 50 years. The final design will be selected later this year and will then be commissioned to join up to 50 tortoises on the trail in Jersey during July and August 2023. Once the trail is over, the sculpture will be gifted to The Princess Royal as a token of Durrell's appreciation for her commitment over the past 50 years.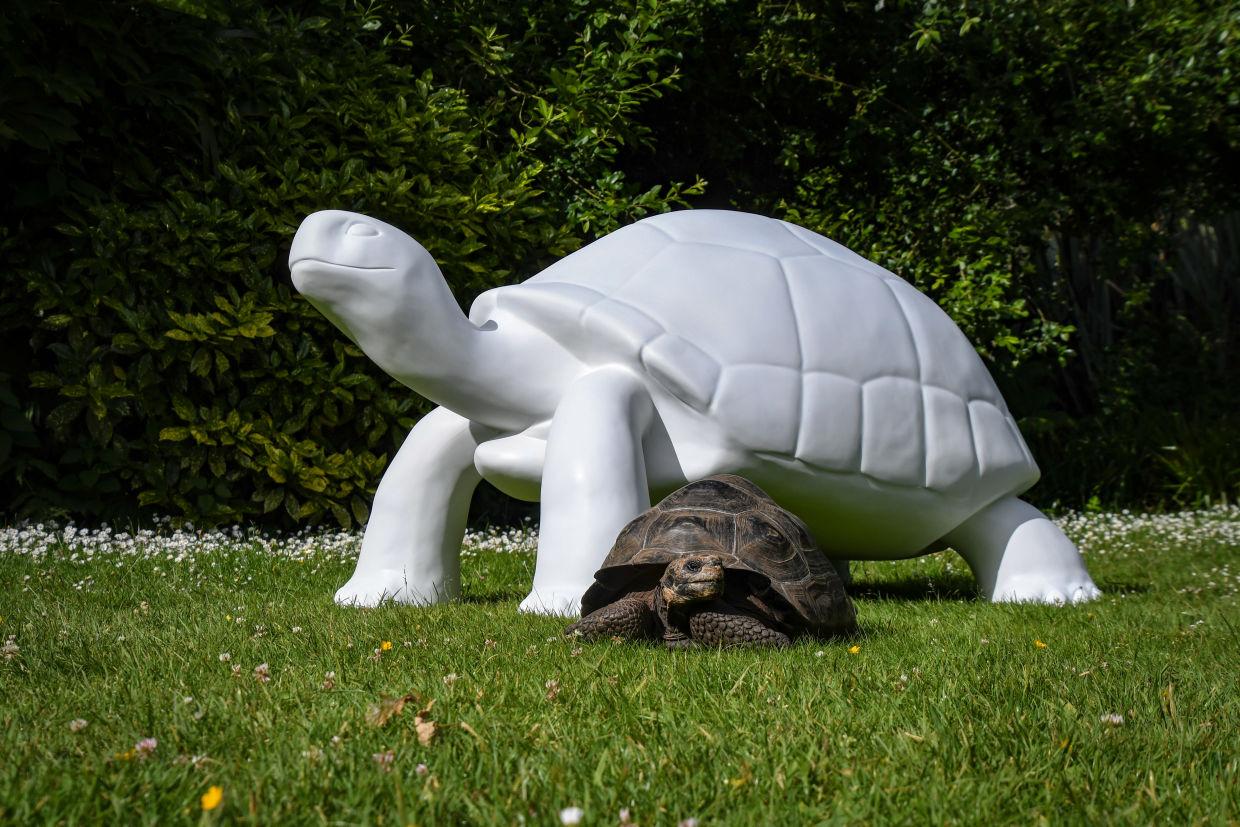 Reflecting on HRH's dedication to the charity, Durrell's Chief Executive Officer, Dr Lesley Dickie, said:
"Over the last five decades, The Princess has visited our projects around the world, including Mauritius, Brazil and Madagascar. Her Royal Highness's knowledge, passion and belief in our mission to save species from extinction is an inspiration to the Durrell team and our loyal supporters. We feel the tortoise is symbolic of the longevity of HRH's support of the Trust, and as tortoises represent good luck, wisdom and the creation of the Earth in many cultures, there is even further resonance for HRH's patronage.
"This tortoise will be a real highlight of the trail next summer," continued Dr Dickie. "All of us at Durrell are looking forward to seeing islanders and visitors exploring the trail, discovering the colourful tortoise designs and connecting to nature along the way."
Design submissions for HRH's tortoise are by invitation only, however, submissions for the trail as a whole are now open for artists – both well-known and yet to be discovered – to send in their unique and colourful tortoise designs, which will then be shortlisted and presented to the event sponsors to select for their sculptures.