Patrick Burke re-elected to International Advisory Board of Small Luxury Hotels of the World
Publish date: 22 Apr 2022
Patrick Burke, owner and managing director of Jersey's Atlantic Hotel, has been re-elected as a member of the International Advisory Board of Small Luxury Hotels of the World (SLH).
Patrick was voted for by fellow members and his latest term of office commenced in March 2022 representing the Europe, Middle East and Africa region.
Deeply committed to SLH, Patrick was first elected to the International Board of this prestigious worldwide association in 1999. In 2006, he was elected Chairman for a three-year term when he worked closely with the management company to ensure SLH's continuing success at a time of rapid change. 2012 saw Patrick once again re-elected as one of the twelve Board members and in 2013 he was elected to the position of Vice Chairman. 2015 brought another re-election to the International Board as a Director.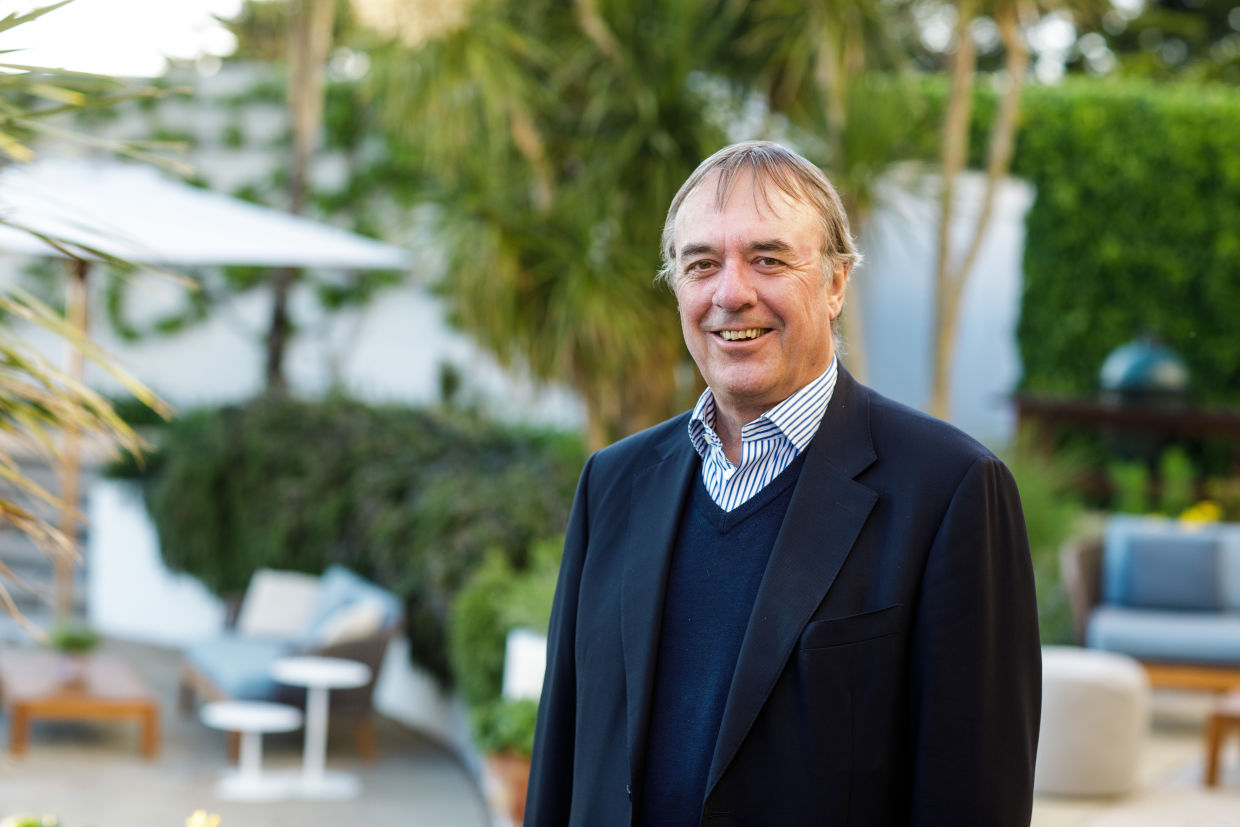 With an unrivalled portfolio of some of the world's finest small luxury independent hotels, SLH comprises of 520 hotels in 90 countries: of which Patrick Burke has now visited over 270 establishments – the most by any SLH board member.
Commenting on the appointment, Patrick said "I am very proud and honoured to have once again been elected to the International Advisory Board of Small Luxury Hotels of the World. I consider it a great privilege to represent The Atlantic Hotel and Jersey and I am looking forward to working with my fellow board members on the challenges and opportunities that lie ahead for this iconic brand."
The Atlantic Hotel also has a long history with Small Luxury Hotels of the World, having celebrated 25 years as a member in 2019.
SLH prides itself on its collection of independently run small luxury hotels that have individual character and creativity and offer bespoke, authentic experiences for travellers. For The Atlantic, joining SLH as one of the earliest members in 1994 was a pivotal moment in positioning the hotel as a leading luxury property and helped to establish it as a niche product within Jersey's hospitality industry.
The Atlantic Hotel remains the sole member of SLH in Jersey to this day.