Prestigious Awards Reinforce Jersey's Position Foodie Destination
Publish date: 03 Oct 2018
Jersey's food excellence has been recognised again with two new restaurants receiving AA Rosettes and one restaurant receiving its first Michelin star.
The 2019 AA Restaurant Guide was unveiled at the AA Hospitality Awards in London on Monday 24 September, featuring 18 of Jersey's restaurants, taking the number of AA Rosettes awarded to 40. New rosettes winners were Tassili at Grand Jersey Hotel & Spa, awarded 4 AA Rosettes, and Chateau La Chaire awarded 3 AA Rosettes.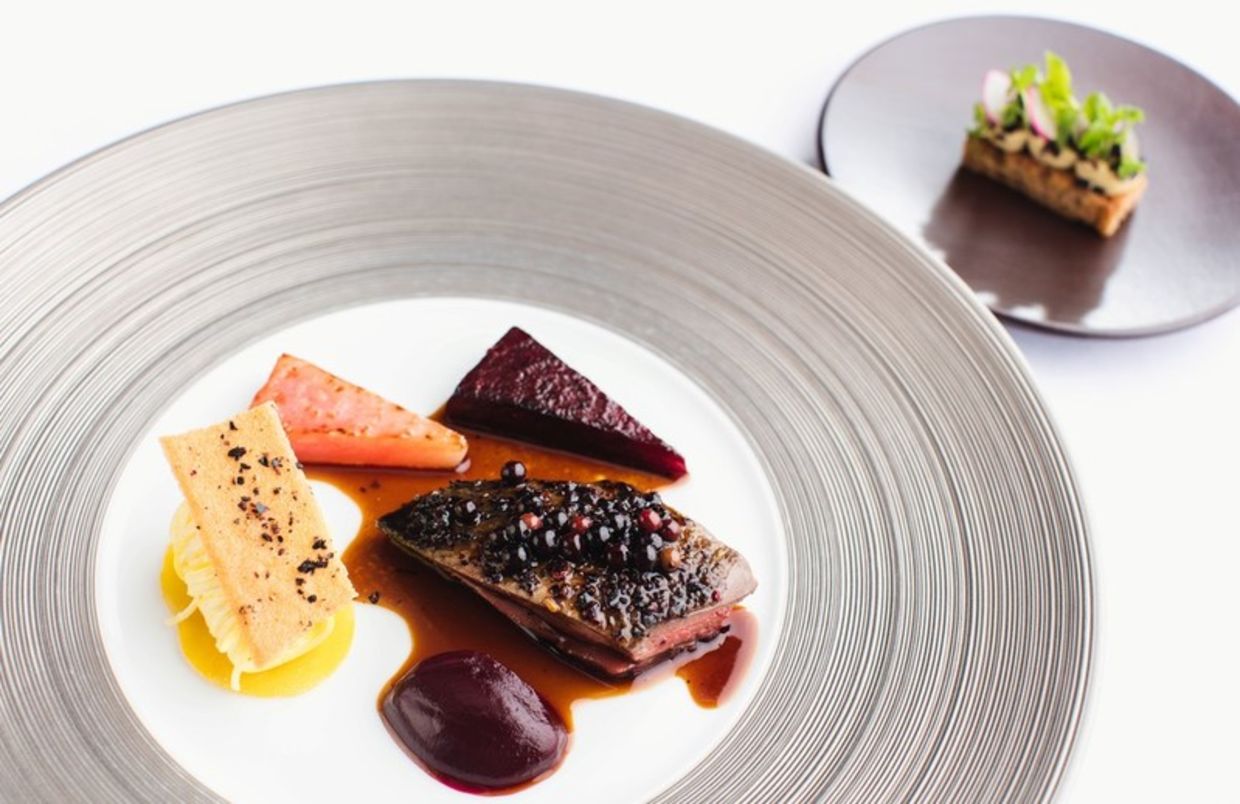 The Rosette scheme recognises cooking at different levels nationwide and are awarded solely by AA Hotel and Restaurant Inspectors. The success or failure in achieving Rosettes is based on a single (sometimes multiple) visit/s to a hotel or restaurant. Essentially, it's a snapshot, whereby the entire meal including ancillary items (when served) are assessed.
Samphire received its first Michelin star this week joining the other Michelin star restaurant in Jersey, Bohemia. Mark Jordan at the Beach maintained its Bib Gourmand – Named after Bibendum – the Michelin Man – the Bib Gourmand award highlights restaurants which offer good quality, good value cooking.
Patrick Burke, Chairman of Luxury Jersey Hotels and owner of The Atlantic Hotel and Ocean Restaurant, said: "Jersey is home to fantastic produce and brilliant chefs, and the AA Hospitality Awards are testament to just how high the bar has been raised on the island. These days Jersey punches well above its weight and all the chefs involved should be congratulated on their fantastic achievement at these prestigious national awards.
"Outside of London and Edinburgh, Jersey has one of the greatest concentrations of AA Rosettes in one place and we are increasingly being acknowledged internationally as a top culinary destination. The number of rosettes that we have received this year is extraordinary by any standard. Luxury Jersey Hotels is working hard to promote the fantastic product that Jersey offers, but I believe that there is still much work to be done to get the message out about how much the island now has to offer to visitors."