Visit Jersey Announces New 2022 Campaign
Publish date: 22 Dec 2021
Jersey, Curiously Brit…(ish)
Visit Jersey has announced the launch of a new campaign, Jersey, Curiously Brit…(ish). The campaign aims to encourage UK travellers to think about the island differently, highlighting Jersey's unique surroundings that provide an exotic break, while only being a short journey via air or sea from the mainland.
The multimedia campaign will launch in the UK on 26th December (Boxing Day) 2021, and will run on digital, out of home, television and print until April 2022. It will also be available to view on the official Visit Jersey website, jersey.com.
The Curiously Brit…(ish) campaign is designed to provoke that curiosity about Jersey's exotic side by serving up a twist on the familiar British holiday. It highlights our proximity and connectivity to the UK but surprises and delights our audience with fresh experiences and continental influences to give compelling reasons to visit.  The objective is to get more UK visitors to book a holiday to Jersey in 2022 and drive partner referrals from our website. The new website will support this, with a first-class customer journey and a mobile first approach.
The campaign aims to appeal to Brits through a series of creatives that capture the essence of Jersey; its landmarks, scenes and experiences. These include the breath-taking archipelago Les Minquiers; La Mare Wine Estate; Jersey's renowned 'HedgeVeg' honesty boxes, and Gorey's Long Beach.
The advertising comes as Visit Jersey looks to build on the island's success as a popular holiday destination throughout 2021. The result of increased consumer demand has led to Jet2 increasing their services to Jersey from Birmingham, Manchester and Newcastle. Blue Islands has also confirmed two new routes for 2022, directly connecting Dublin and Norwich with the channel island.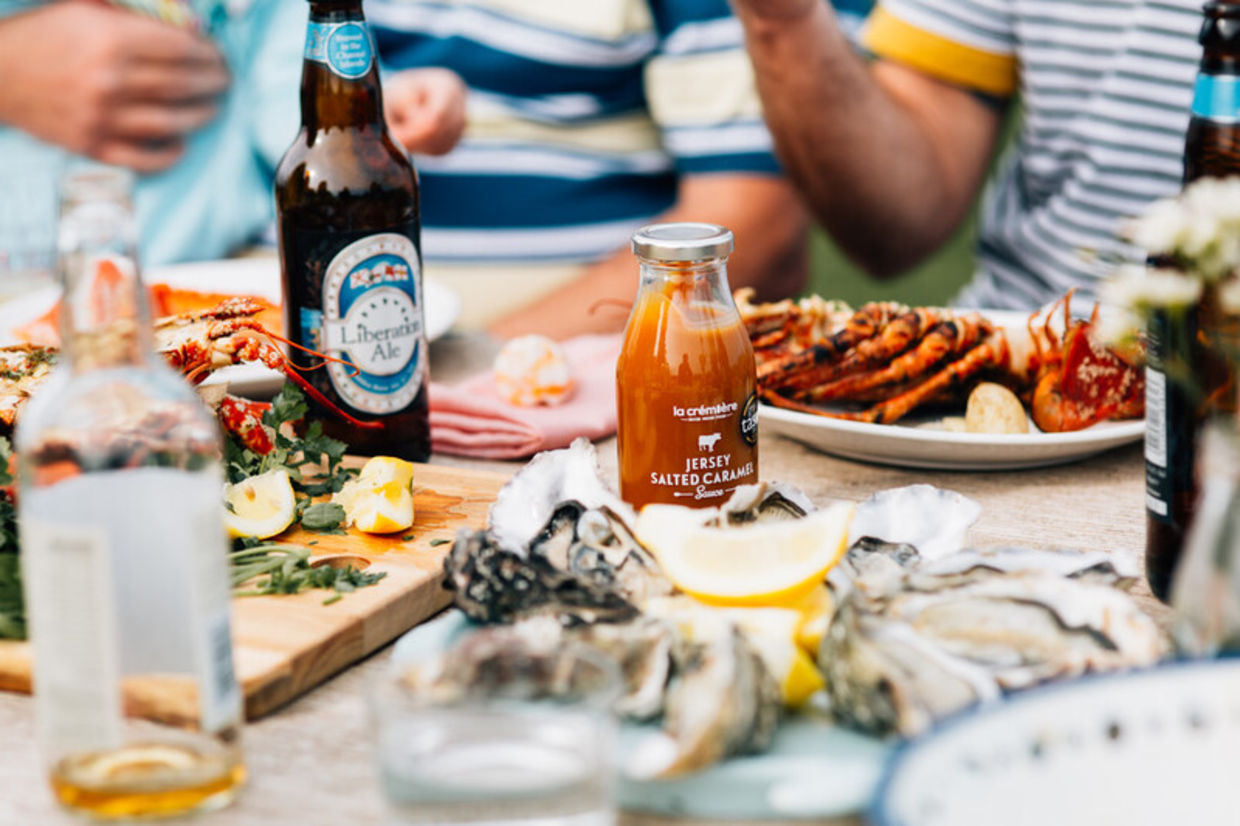 Amanda Burns, CEO of Visit Jersey said: "During 2021, Visit Jersey undertook significant market research to identify our best prospective market segments, which has enabled us to build a much stronger and richer understanding of what motivates our target customer groups to travel and enabled us to develop a campaign that focuses on what will appeal to prospective travellers to Jersey. We've developed distinctive advertising that makes our audience think differently about Jersey and taps into their motivations for travel, promoting Jersey's unique experiences and provoking curiosity with a different twist on the familiar British holiday."
She continued: "We are paying close attention to how the situation with Omicron develops in the UK and Jersey and while this won't affect our overall marketing strategy for 2022, we'll flex the timings of specific activity if we need to and keep you updated on developments."
As well as the destination campaign, Visit Jersey will deliver tactical and partnership activity throughout the year to amplify the brand message and extend audience reach.