World Ocean Day – June 2022
Publish date: 17 May 2022
On World Ocean Day ( 8 June ), people around our blue planet celebrate and honour our one shared ocean that connects us all. For the past 4 years, the Jersey born organisation Ocean Culture Life (OCL) have been hosting events to celebrate this occasion and shine a light on our islands waters, and this year is set to be the largest celebration to date.
In celebration of World Ocean Day 2022, OCL and their partner Mourant, a law firm-led professional services business, will be hosting an island-wide month-long photography exhibition showcasing stories from around the world, as well as a day-long beachside celebration at Nude Beach Cafe, St. Aubin on Saturday June 4th.
WOD celebrations will shine a light on those who work tirelessly to give a voice to our most undervalued resource.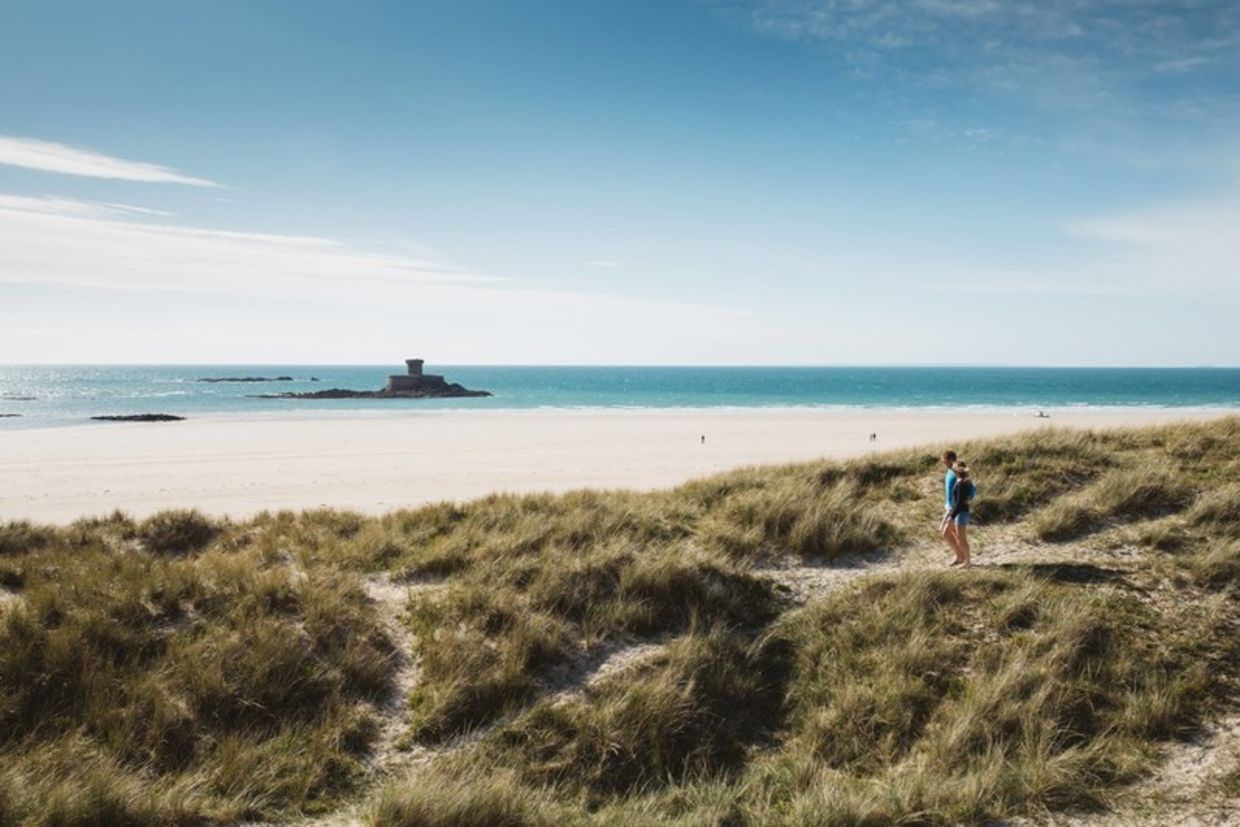 Quotes:
Photographer and Founder of Ocean Culture Life, Matt Porteous said "Ocean Culture Life is a community that was born here in Jersey and has grown beyond our shores, tapping into a worldwide network of ocean lovers, storytellers and guardians. We have crafted a platform where creators can find and tell stories to which they are intuitively drawn. Across the world we connect and support those working to restore health to our oceans through the power of storytelling, science and organic collaboration."
Co-Founder Tamsin Raine said "Out of sight often means out of mind, this exhibition aims to share the work of those who are working to protect, celebrate and preserve the ocean for future generations".
Mourant Jersey, Managing Partner, Daniel Birtwistle said: "As part of our firm's focus on environmental sustainability, we recognise the critical role the ocean plays in our lives and the importance of protecting it. That's why we're thrilled to be partnering with the team at Ocean Culture Life to celebrate our world's shared ocean and highlight through a stunning outdoor photography exhibition the work of those who are dedicated to protecting and preserving our ocean. We look forward to welcoming people to the beachside World Ocean Day event on Saturday 4 June at Nude Beach Cafe and encourage everyone to marvel at the incredible art installations around the island during the month of June."
Partnership
"It's refreshing to be partnering with Mourant who have been involved each and every step of the way to bring to life Jersey's World Ocean Day celebrations. We've also been working behind the scenes with the firm's Environment & Sustainability Employee-led Network to develop their Ocean Pledge which demonstrates their commitment not only on World Ocean Day but the months and years ahead."
Tamsin Raine – OCL Co-Founder & Event Organiser
The Mourant Ocean Pledge
The protection of the world's ocean is of particular importance to us, not only because it is our planet's life support system, but also because Jersey is an island, surrounded by the sea that enriches our environment, our wellbeing and our community. This is why we consider that 'Life Below Water', the United Nations Sustainable Development Goal 14, is core to our everyday activities. We are committed to embedding sustainable practices into our culture and we pledge to protect the ocean by: a. engaging in on-island conservation activities; b. supporting the work of organisations like Ocean Culture Life; and c. helping to reduce the level of waste in our ocean by hosting beach cleans and promoting the adoption of the waste hierarchy across our office to reduce, reuse, recycle and recover our waste.