The Team Jersey Induction Programme 2023 is specifically designed to offer anyone working in the local tourism industry the opportunity to enhance your knowledge and understanding of our island and what it has to offer. This programme will give you the confidence and ability to share information with your customers, helping them make the most of their Jersey holiday experience.
Our induction programme is delivered in three stages starting with online training modules then further complimented by the Team Jersey Pass and an escorted coach tour.
Just by living and working in Jersey you'll be amazed at just how much you know already – so why not give the training course a go, test yourself and learn something new at the same time, that will help us work together as ambassadors to bring the island to life for our visitors.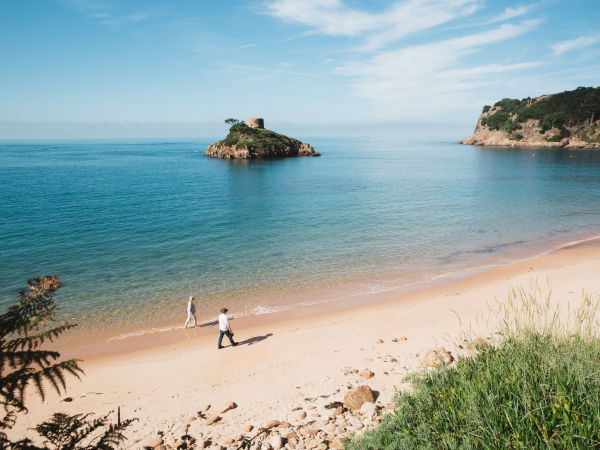 Start your training
Online Training Programme.
These five easy-to-follow training modules cover a wide range of topics and facts, snippets of information and frequently asked questions that your customers may ask of you focusing on what there is to see and do and how they can get around the island. Each of the modules finish with a short multiple choice quiz, which is based on what you've just read.
The entire course should take no longer than 20-minutes to complete and don't worry, if you're pushed for time you can always pause and pick-up from where you left off at a later date. The training is open to anyone who works within the tourism industry in Jersey, whatever your role, and is designed to help you grow your knowledge, not only to share with visitors but also develop yourself within the industry.
Don't just take our word for it.
Here's just some of the feedback we've received from those within the industry who've completed the 2023 online training course…
"Very good idea, this increases the knowledge and encourages you to learn more about the island."
"Good to recap on what I have learnt over the years"
"A helpful introduction. Useful links. Having downloads is a good idea for reference"
"Awesome and very informative"
"Great course"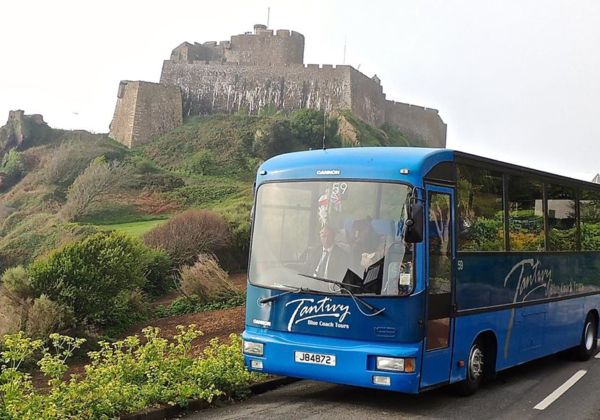 FAM trip coach tours.
As part of the induction training programme, Visit Jersey organised Familiarisation coach tours earlier this season – giving public facing staff an opportunity to gain a better understanding of the island's geography and popular places of interest, including Mont Orgueil Castle, La Mare Wine Estate, Jersey Pearl, Absolute Adventures and Jersey War Tunnels. The tours were well attended and once again, feedback was very positive. Here are just a few of the comments we've received
Team Jersey Familiarisation Trip.
"This is my first season in Jersey, and this was an unforgettable tour with a helpful guide who knows everything about the place. Thank you for this opportunity".
"Was an excellent trip. Thank you very much".
"The information about the island and its history was great. Also, the various sites visited were great".
"The trip to Jersey Pearl as my husband won a pearl, that will be something to treasure and remember the FAM trip".
Team Jersey Pass (previously Team Jersey Staff Pass).
Congratulations! Once you have completed your online training programme you'll be eligible for your Team Jersey Pass, offering you free singular access to many of the island's attractions and activities. This will enhance your Jersey experience and island knowledge, inspiring you to share your first-hand experience with your customers.
Visit Jersey will receive a notification when you have successfully completed the course, and will arrange to get your Jersey Pass to you.
Jersey has a wealth of tourist attractions and activities waiting to be discovered. Explore the island's fascinating points of interest, including the famous Jersey War Tunnels, imposing castles and unique museums. We invite you to use the Team Jersey Pass to discover the best things to see and do in Jersey.