C.I. Travel Group celebrating 40 years
Publish date: 27 May 2022
What do Prince William, Countdown, Trivial Pursuit, Ferrero Rocher and C. I. Travel Group all have in common? They will all celebrate their 40th birthday in 2022.
1982 was the year that brought us the movie E.T., Michael Jackson's ground-breaking Thriller Album and the opening of Disney's futuristic EPCOT centre in Florida. Meanwhile holidaymakers were flocking to the Channel Islands, many inspired to visit by the popular Jersey-based Bergerac drama series which had launched on the BBC during the previous autumn.
Originally operating under the name OSL Channel Islands before becoming Channel Islands Travel Service and latterly C. I. Travel Group, the company was registered on 28th April 1982 by our Chairman Peter Drew and began by providing travel booking services for accommodation providers. However, within a few years the business had expanded to become the specialist Tour Operator that we remain today.
Over the past 4 decades the company has weathered many storms (both literally and figuratively) including a volcanic eruption that grounded flights across Europe, multiple recessions, the sad loss of valued travel and accommodation providers, extraordinary weather events, the rise of low-cost travel opening up multiple new destinations, and most recently the COVID-19 pandemic that has had an unprecedented impact on the travel industry world-wide.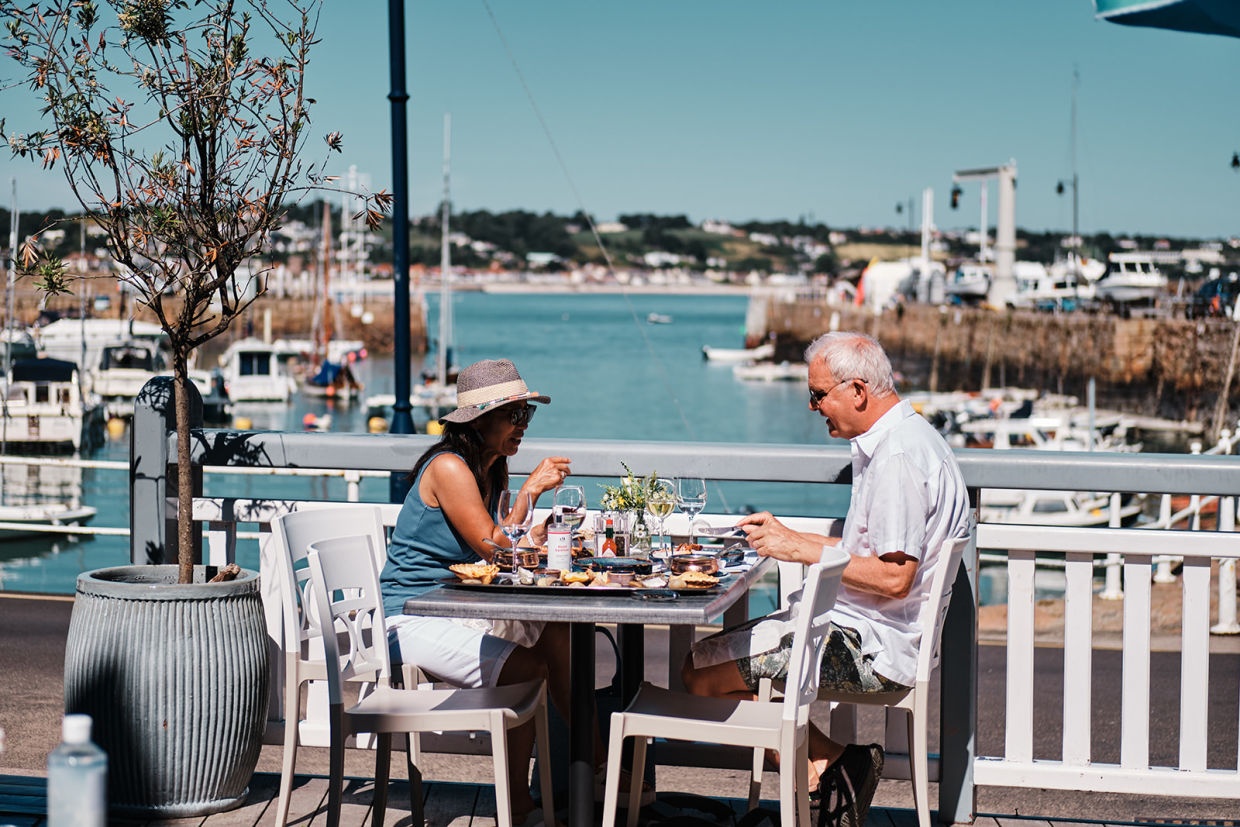 Throughout these 40 years we have strived to put our clients first, by providing first class customer service, unbeatable local knowledge, the reassurance of our ATOL and ABTA memberships, and above all great value holidays in beautiful locations. Testament to our continued success is those clients that have chosen to book with us again and again over the years, from honeymooners to family holidays, and some now returning to the islands with their Grandchildren.
From humble beginnings the Group has grown, acquiring Liverpool based Airways Holidays in 2000, Travtel Holidays and FlyDirect in 2007, and Bontour in 2008. Now operating seven holiday brands and providing holidays and breaks both into and out of the Channel Islands, we look after more than 20,000 passengers per year. At the heart of the business are our employees, some of whom have been working here alongside Mr Drew for the majority of our 40 years. Their commitment to our business and our clients is fundamental to the Group's continued success.
Whilst the tourism landscape of the Channel Islands itself has seen some changes in 40 years, the wide sandy beaches, towering cliffs, spectacular sunsets and welcoming locals remain just as they were when we began and the islands of Jersey and Guernsey continue to provide a wonderful holiday, less than an hour from most UK departure airports or a pleasant hop across the Channel by sea.
As life returns closer to normal post-Covid and holiday-taking resumes, the Channel Islands continue to offer fantastic value. As we enter our fifth decade, everyone at C. I. Travel Group is looking forward to continuing our tradition of providing memorable holidays and exceptional service.