Hope for endangered monkeys as new baby joins the troop
Publish date: 28 Mar 2022
Jersey Zoo is delighted to welcome a baby black lion tamarin to the family. As a highly endangered primate once believed to be extinct, every birth is vital in helping to give this irreplaceable species a future.
Jersey is the only place in the world you can see the beautiful black lion tamarin outside of its native Brazil, and this precious baby now brings the zoo's population to eleven individuals.  In BBC's Attenborough's Ark filmed at Jersey Zoo, Sir David Attenborough says that the black lion tamarin is one of the top 10 species he would most like to see saved from extinction.
The baby tamarin, named Grace, was born on 12 December 2021, however, it was not an easy start to life for this tiny monkey. She was discovered alone by keepers, sadly too weak to hold onto her mother, so the zoo's expert team made the decision to step in to give her the best chance of survival.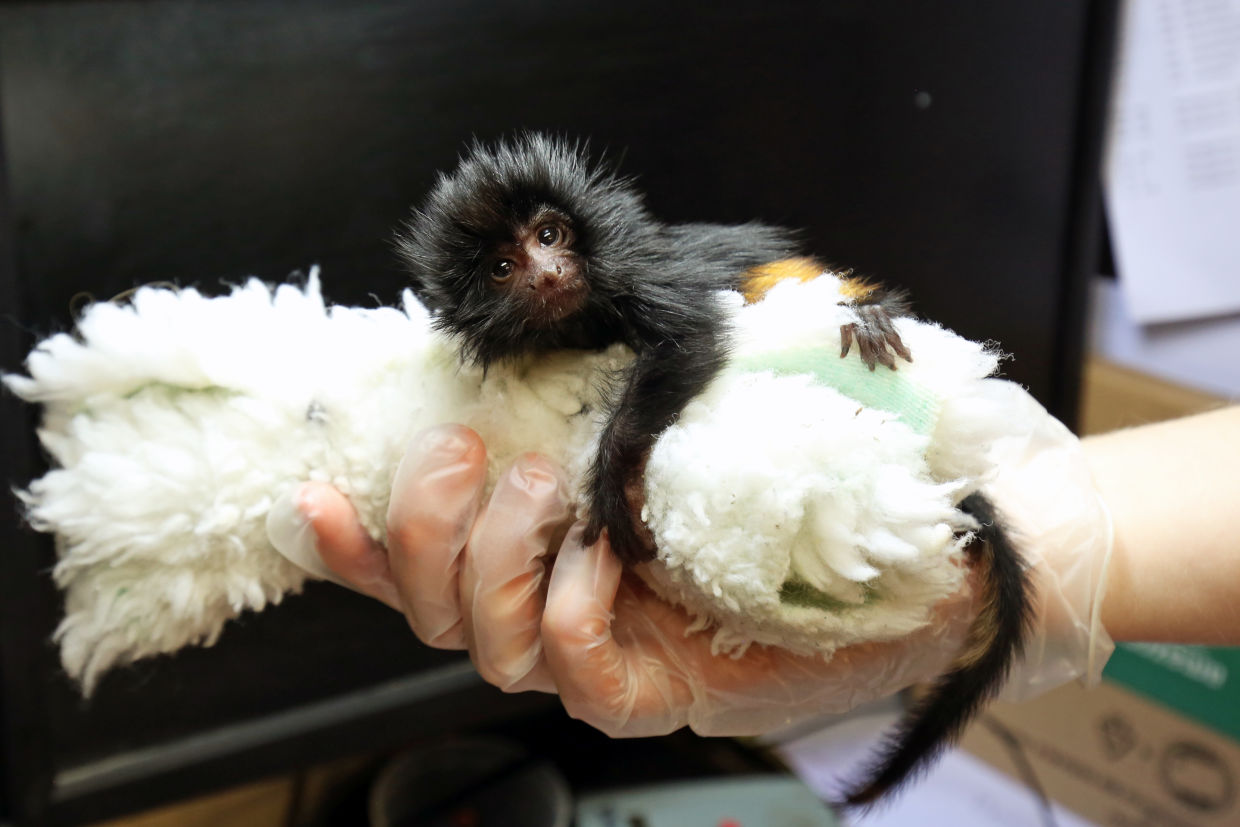 Dominic Wormell, Head of the Mammal Department at Jersey Zoo, said, "Black lion tamarins are under extreme threat in the wild, with only 6% of their native forest home remaining due to deforestation. Because of this, they end up trapped in small fragments of forest, meaning their habitat is very restricted and populations are isolated. With only 1,000 black lion tamarins estimated to be left in the wild, every single birth at the zoo is crucially important in helping to build a safety-net population for the species."
Durrell Wildlife Conservation Trust has been working to save the black lion tamarin for over three decades and has extensive experience in hand-rearing different species of tamarin and marmoset at their Jersey Zoo headquarters. Grace is the fourth newborn black lion tamarin the team has reared. Wormell and other members of the Mammal Department took it in turns to care for Grace, who, in the beginning, needed to be fed every two hours throughout the day and night.
"For the first two weeks, we cared for Grace around the clock," added Wormell, "then gradually, we integrated her back into the family group. First, she met mum and dad and was then introduced to the rest of the group once she had gained a little more confidence."
Usually, the keepers would only hand-rear an animal for a short period of time before returning the baby to the mother to suckle, but unfortunately, Grace did not manage to do so during the first two weeks, so the keepers continued to care for her until she was strong enough to fully return to the family at around two and a half months old.
"Grace is a very welcome addition to the breeding programme, which we established over 30 years ago to save the black lion tamarin from being lost forever," Wormell continued. "She is now back with her family full-time, sleeping and feeding with the group, which is wonderful to see. Her mother is the only breeding female outside of Brazil, and now Grace too will play a very important part in the breeding programme to help safeguard the future of her species."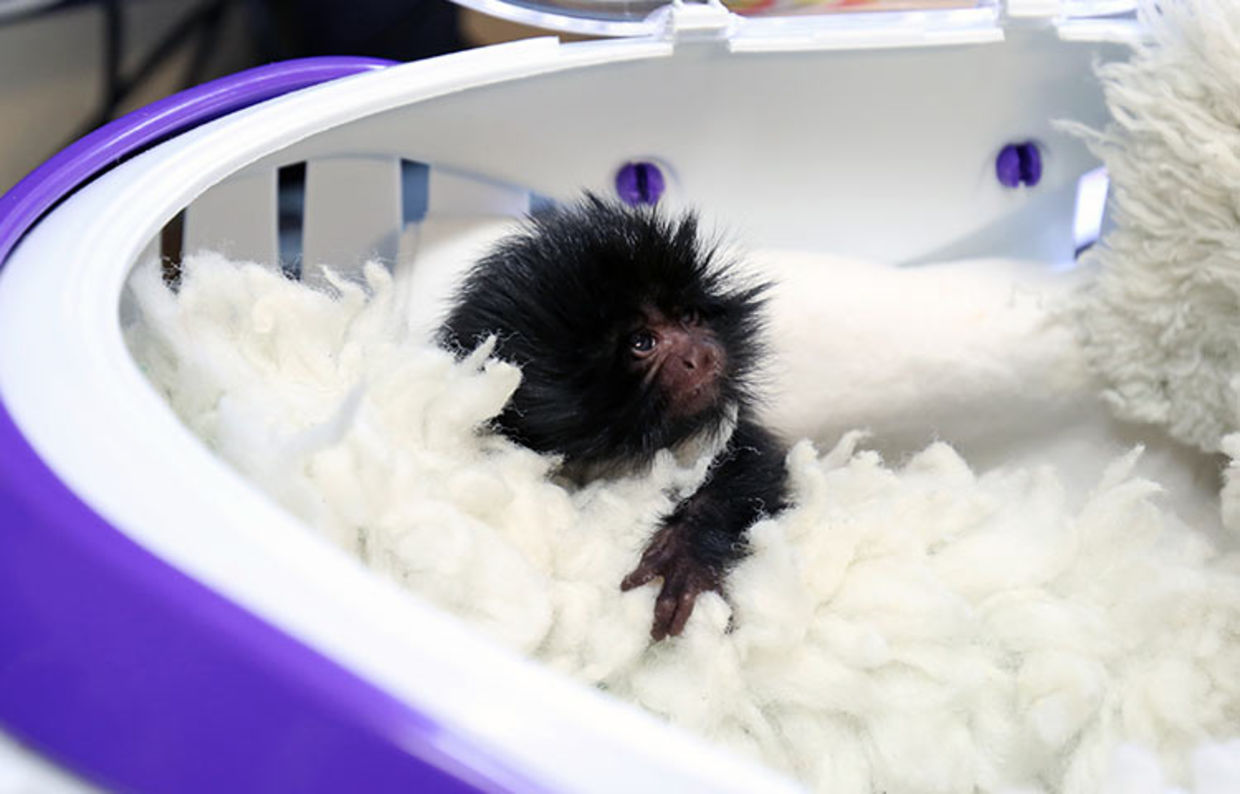 In addition to the captive breeding programme, Durrell works alongside their local partner organisation in Brazil, Instituto de Pesquisas Ecológicas (IPÊ), to revive the Atlantic Forest – the home of the black lion tamarin – by reconnecting areas of isolated forest through tree planting, which is funded by their popular Rewild Carbon programme. Durrell also works with colleagues in Brazil to share knowledge and skills learnt at Jersey Zoo on the captive care of tamarins and marmosets.
The public is encouraged to visit Jersey Zoo over the coming weeks where they will be able to see (and hear!) Grace and the rest of the black lion tamarin family for themselves. They can be found in the tamarin enclosures next to the meerkats and otters. Grace's progress can also be followed online via Jersey Zoo's Facebook, Twitter and Instagram accounts, where there will be photo and video updates.