The Sunset Concerts return for Summer 2022
Publish date: 06 Jun 2022
After an absence of two years, the National Trust Jersey are proud to announce that the Sunset Concerts, an annual summer highlight, are returning and will be held on 17 and 18 June supported by JE3.com
The sunset concerts will be launched on Friday 17 June, the closest weekend to the summer solstice with a performance by local boy and award winning Blues artist Giles Robson and his London Band. Giles is the Memphis Blues Music Award Winner and the first and only British or European blues artist to appear on Chicago's legendary Alligator Records, the most famous and long running active blues label on the planet.
On Saturday, Jessica Chays and her band will perform energetic and exciting dance-floor fillers, pop, blues – and some jazz thrown in for good measure! This year the main acts will be supported by youth bands from Youth Arts Jersey and Brass Souls will also be performing at the site on the Saturday evening.
Changes are afoot however, as during the pandemic, a rare Field Cricket Gryllus campestris was recorded near the concert site. One of only 8 insect species to be added to the protected animals list in the new Wildlife (Jersey) Law. The Field Cricket once provided a much-loved soundtrack to a summer evening but sadly is now one of the UK's rarest and most threatened species.
So in order to protect this endangered insect, the Trust has had to review parking arrangements away from the site and has found alternative, albeit smaller, provision in the immediate vicinity without any of the Field Crickets in situ! Attendees will also be encouraged to walk or cycle to Mont Grantez, car share or to take public transport.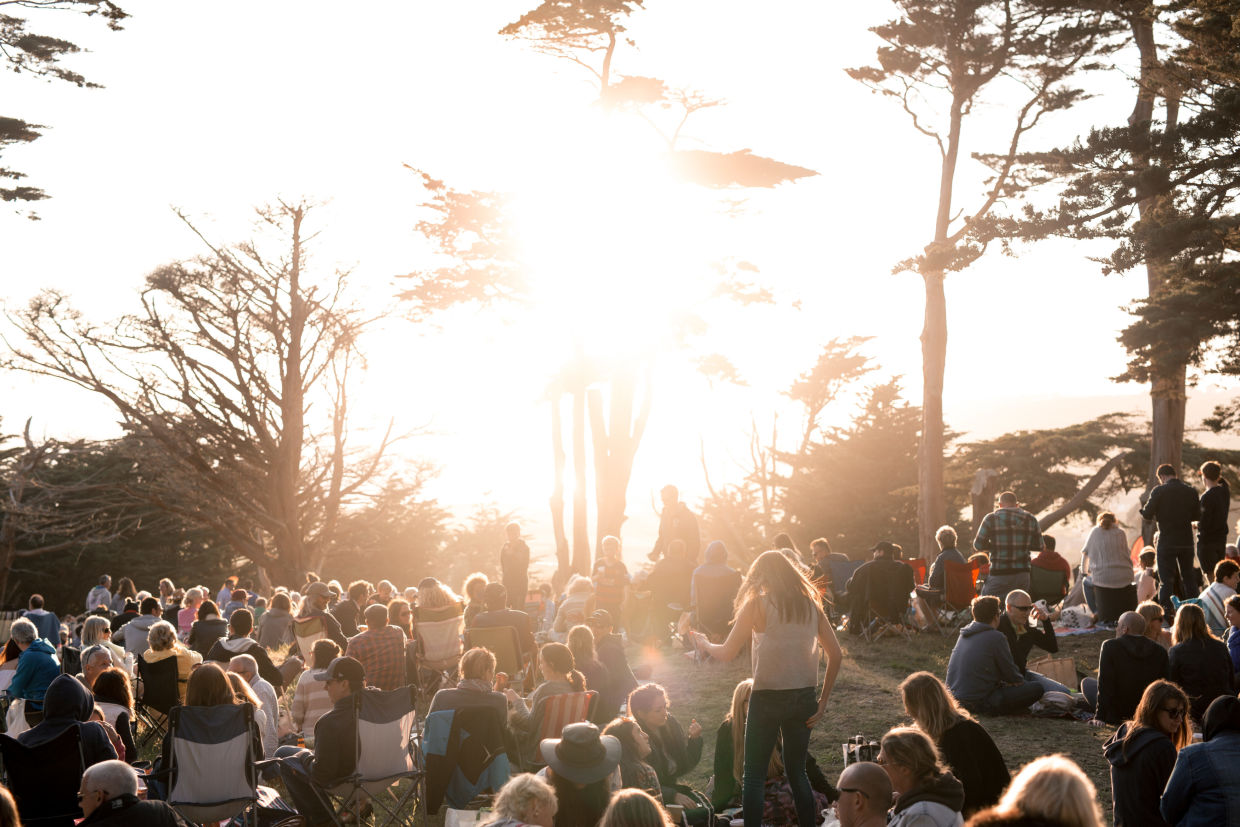 Income at the Sunset Concerts was formerly generated through parking and donations but in 2022, and as a result of having to have fewer attendees because of parking provision, a charge per entrant will be implemented – this will allow the Trust to manage the number of attendees through ticketing on Eventbrite. Charges will be £10 for members, £15 for non-members and £5 for children over 5.
The concerts are the Trust's major fundraising events with all proceeds going toward the Coastline Campaign.
Despite planning controls, the coastline is still vulnerable to increasing and inappropriate development and new developments around the Island at some of our most beautiful bays illustrate how the natural beauty of Jersey can be irrevocably changed.
Ronnie Isherwood from JE3.com said: 'Speaking on behalf of the JE3 team, we are all delighted to sponsor this special concert in support of such an important cause – the preservation of our natural environment. Having attended the event for many years we know this is something special to Jersey and our commitment is to continue to raise funds and, of course, enjoy the sunsets in the company of great local and visiting musicians.'