The Atlantic Hotel Joins Small Luxury Hotels of the World's 'Considerate Collection'
Publish date: 12 Sep 2023
The Atlantic Hotel in Jersey is proud to announce that it has been accepted into Small Luxury Hotels of the World's (SLH) Considerate Collection, a group of luxury hotels that are committed to sustainability.  The hotel joins a community of actively sustainable luxury hotels going the extra eco mile, proving that luxury is compatible with longevity.
This prestigious recognition acknowledges The Atlantic Hotel's commitment to sustainable practices and contribution to a more environmentally conscious hospitality industry. SLH has collaborated with the most respectable sustainable travel and luxury hospitality players to create a trusted and transparent framework.  These include the Global Sustainable Tourism Council (GSTC) – the international, independent, not-for-profit body established by the United Nations Environment Programme (UNEP) and the United Nations World Tourism Organization (UNWTO).
All Considerate Collection hotels display strong alignment with the GSTC's global criteria across three key pillars ensuring all the hotels are Community Minded, Cultural Custodians and Environmentally Conscious.  These pillars are all underpinned by a strong sustainability management system.
The Atlantic Hotel is also a member of EarthCheck, the world's leading certification, consulting and advisory group for luxury travel and tourism organisations, achieving Benchmarked Bronze Status in early 2023 and on track to achieve Silver Status later this year.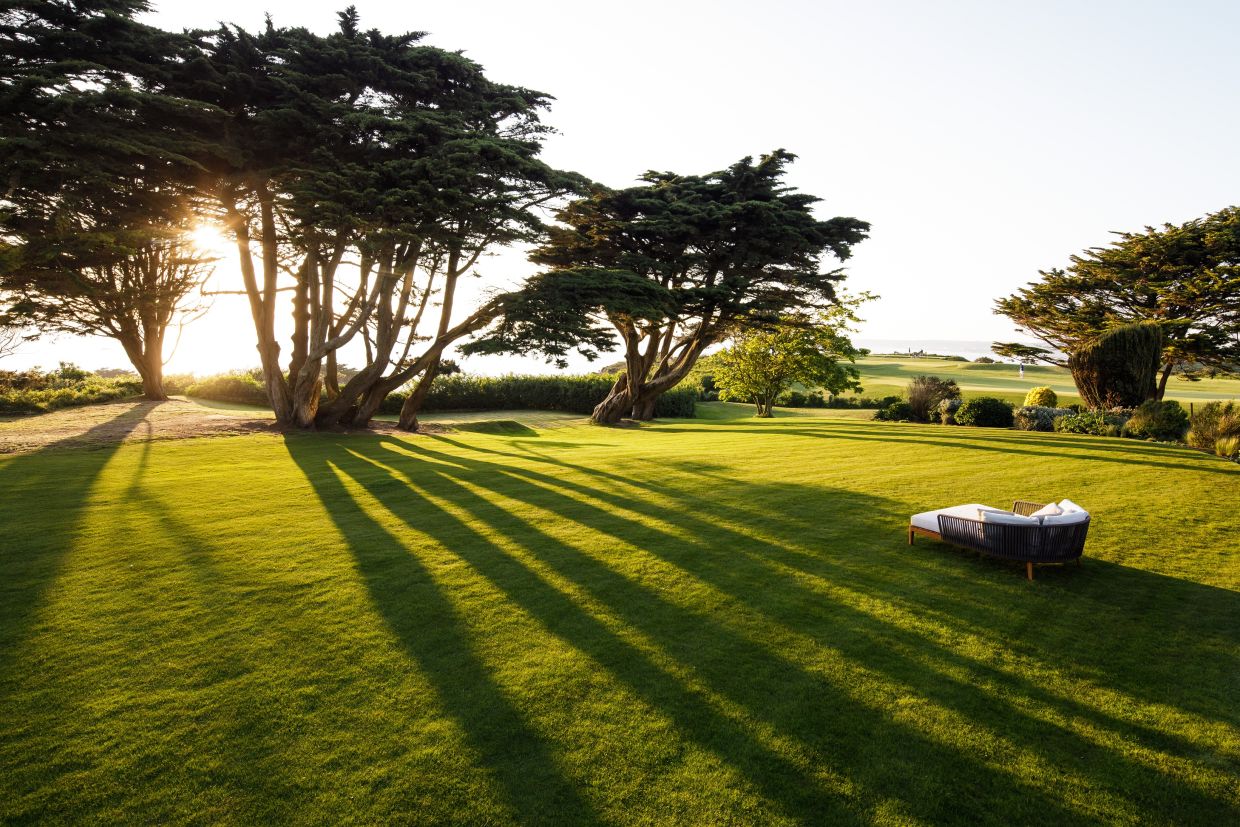 Patrick Burke, Owner and Managing Director said:
"We are fully committed to becoming a more sustainable business and have been working hard over the last two years at making the changes necessary to achieve this. We are thrilled to have been accepted into the SLH Considerate Collection especially to be one of only 55 properties in their portfolio of 550 to achieve this accolade. It is an absolute honour to be included in this select group of like-minded properties from which we can learn a great deal as we continue on our sustainability journey."
Daniel Luddington, VP of Development, Small Luxury Hotels of the World said:
"We've carefully curated the Considerate Collection to help customers and the travel trade make more informed and eco-conscious decisions. The Atlantic Hotel is a standout property in this collection, demonstrating how a small luxury hotel can have a significant positive impact. Its commitment to sustainability serves as a model for other hotels in the industry, and we're proud to showcase it as an example of excellence."
Each hotel within the Considerate Collection has either been certified by a GSTC Accredited Certification Body or certified to a GSTC Recognized Standard or has passed an assessment by the SLH Sustainability Advisory Panel with review by the GSTC.
Explore the Small Luxury Hotels of the World's (SLH) Considerate Collection HERE.